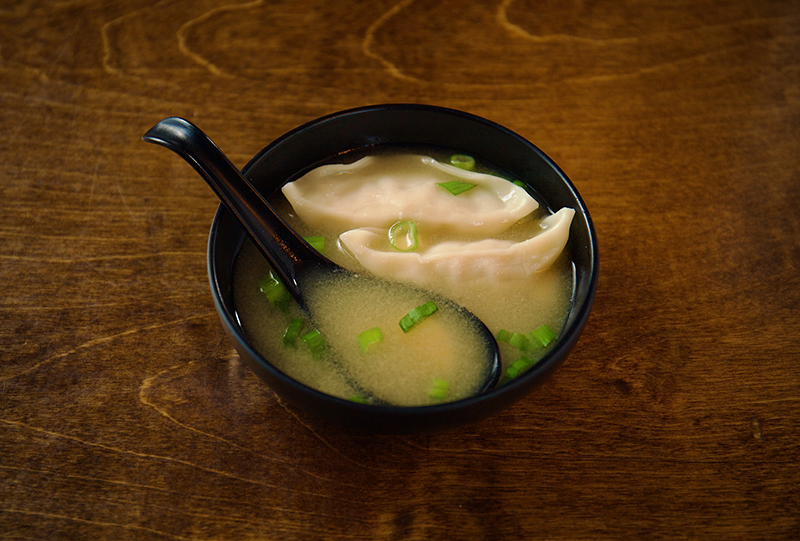 Add steamed dumplings $2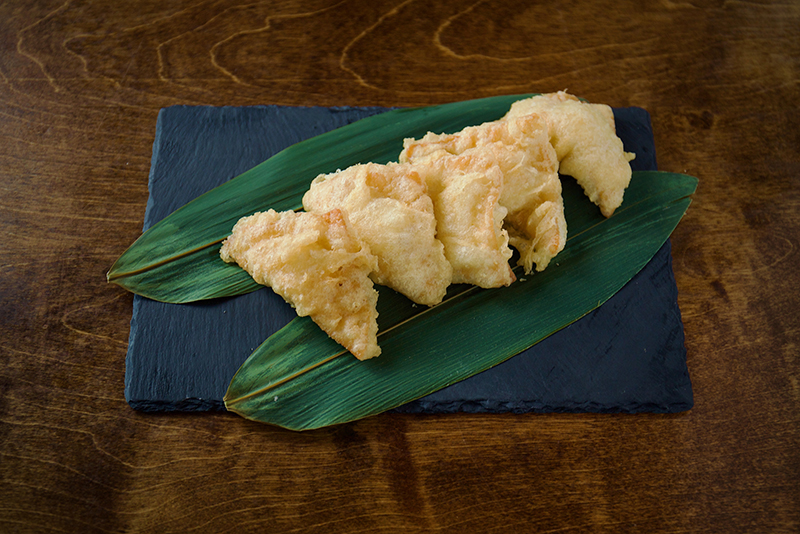 Lightly battered Cream Cheese filled Wontons.
3pc/5pc/10pc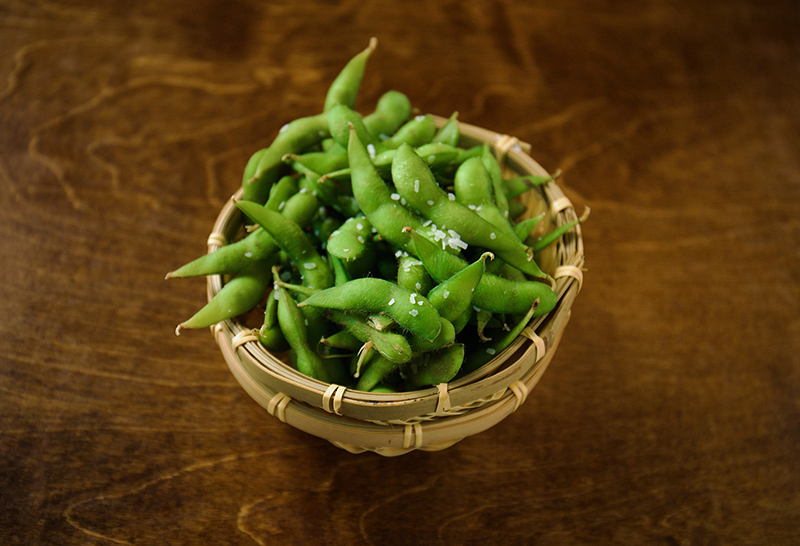 Steamed Japanese Soy Beans tossed in Sea Salt.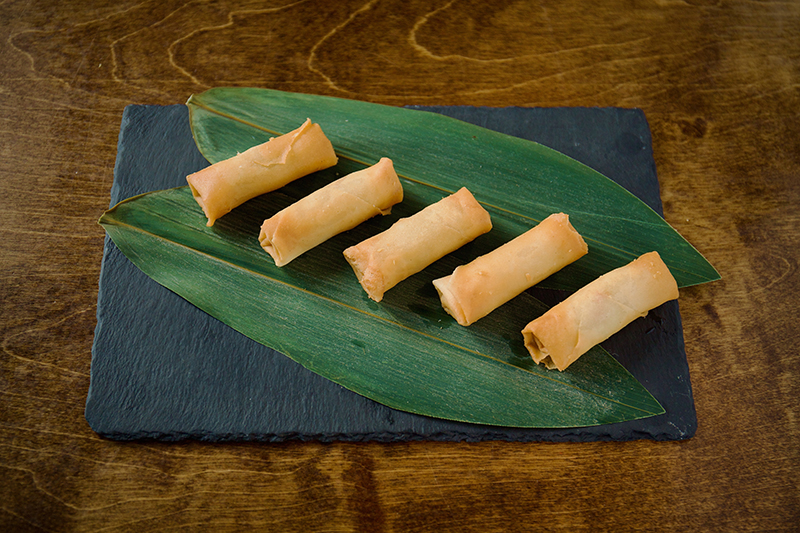 Vegetable wrapped Spring Rolls, fried to perfection.
3pc/5pc/10pc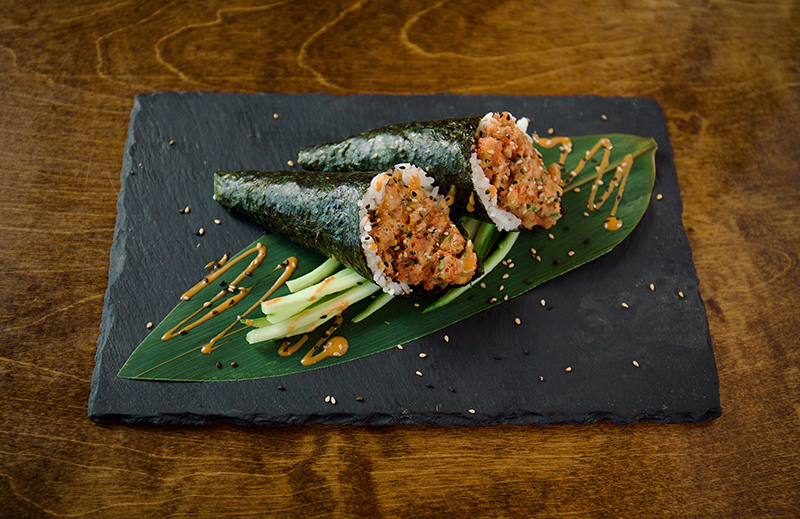 SPICY TUNA HAND ROLL

(2)
$13
Tuna, Scallions, Fish Roe & Spicy Kona Sauce.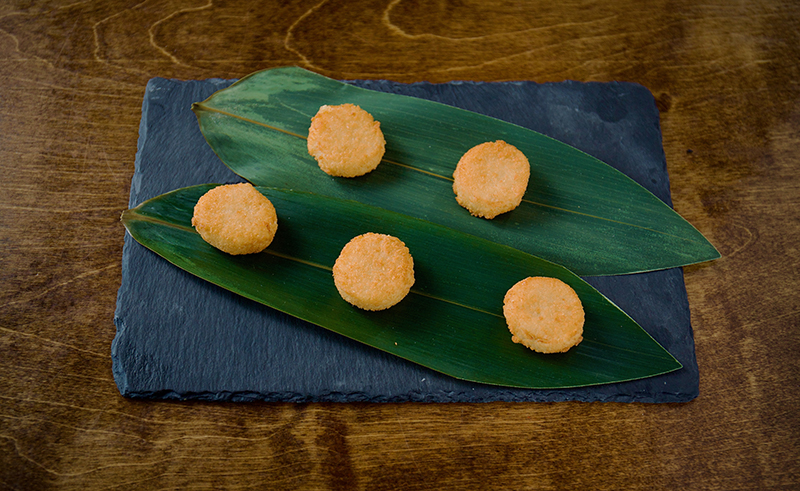 Panko breaded Scallops fried to perfection.
3pc/5pc/10pc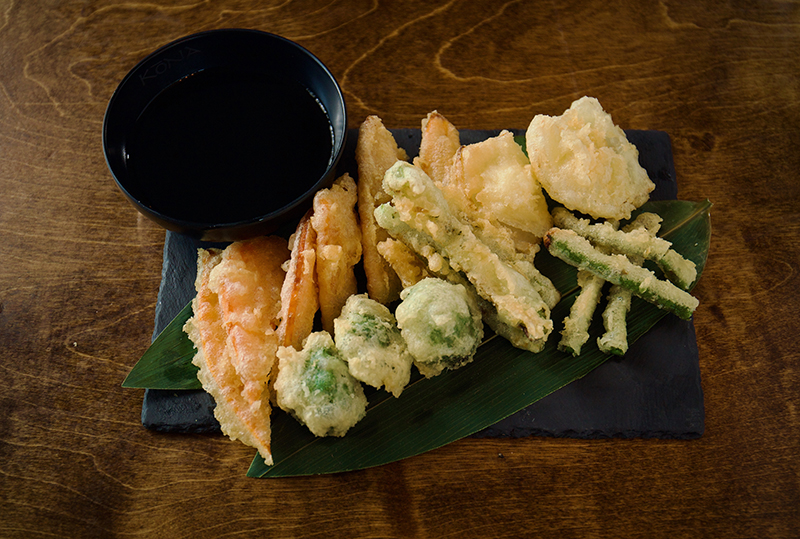 Assorted Tempura Vegetables.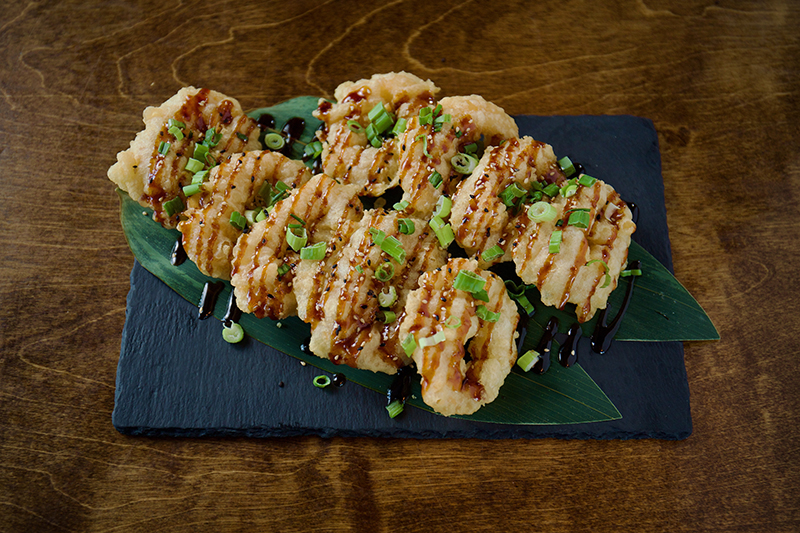 Lightly battered Calamari Rings topped w/ Unagi Sauce & Scallions. Served w/ Signature spicy Garlic Sauce.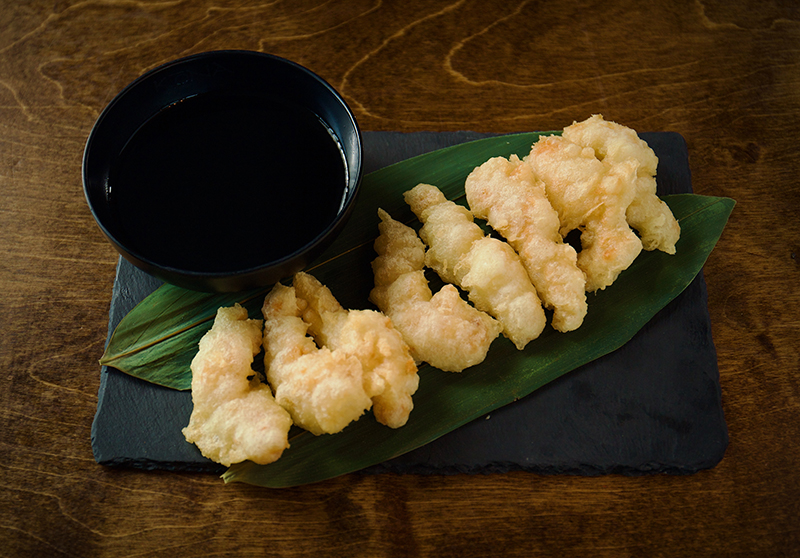 8pc Shrimp Tempura.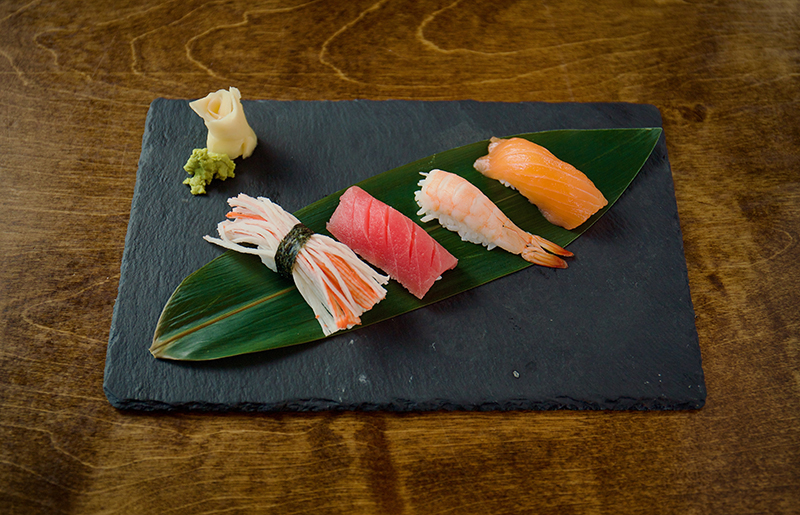 One piece of each Nigiri: Tuna, Salmon, Crab & Shrimp.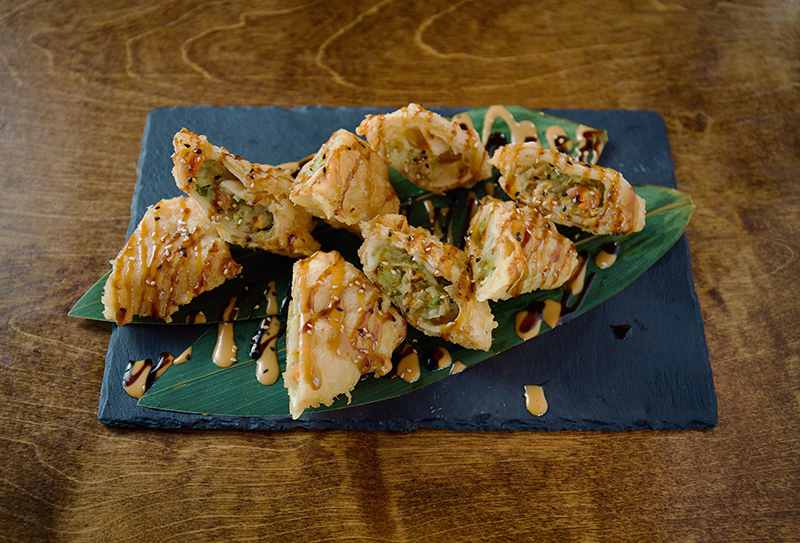 EGGROLL TEMPURA
$7/$12/$15
Wonton wrapped Mixed Vegetables; Tempura battered & fried to perfection.
2pc/4pc/6pc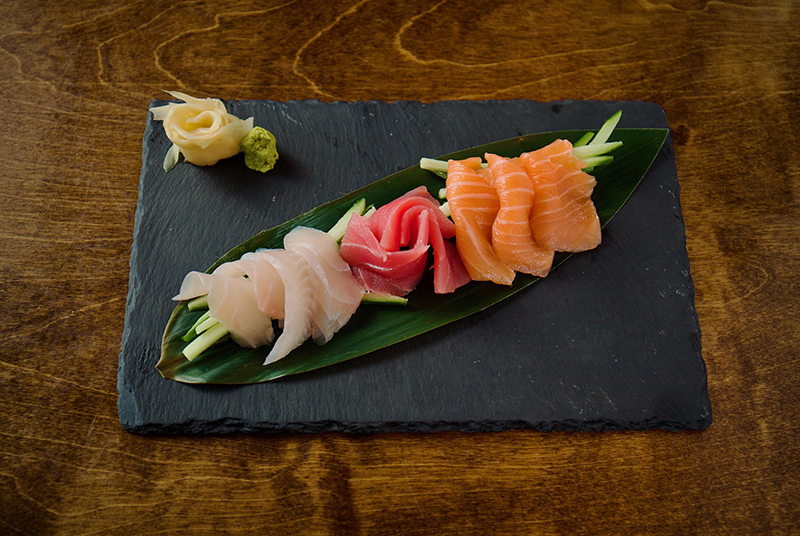 Three Sashimi pieces of each: Tuna, Salmon & Red Snapper.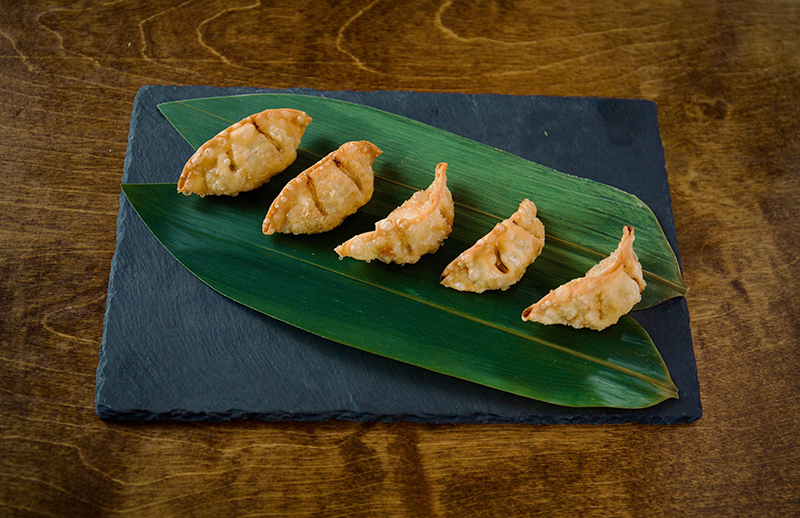 Fried Pork Dumplings.
3pc/5pc/10pc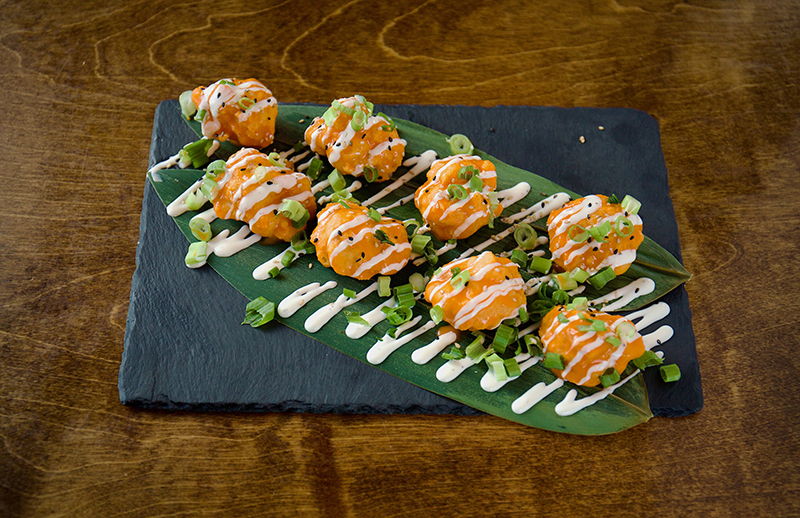 Tempura Cauliflower tossed in Buffalo Sauce topped w/ Ranch & Scallions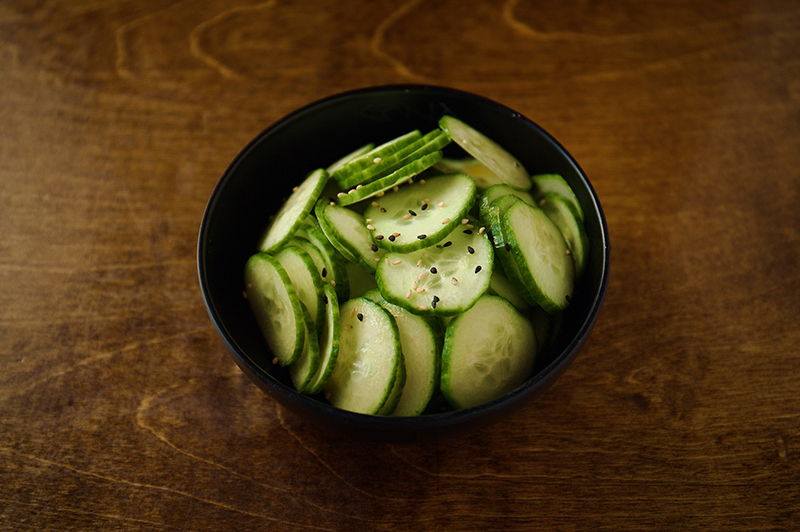 Thinly sliced Cucumbers tossed in a Citrus Ponzu Dressing & Sesame Seeds.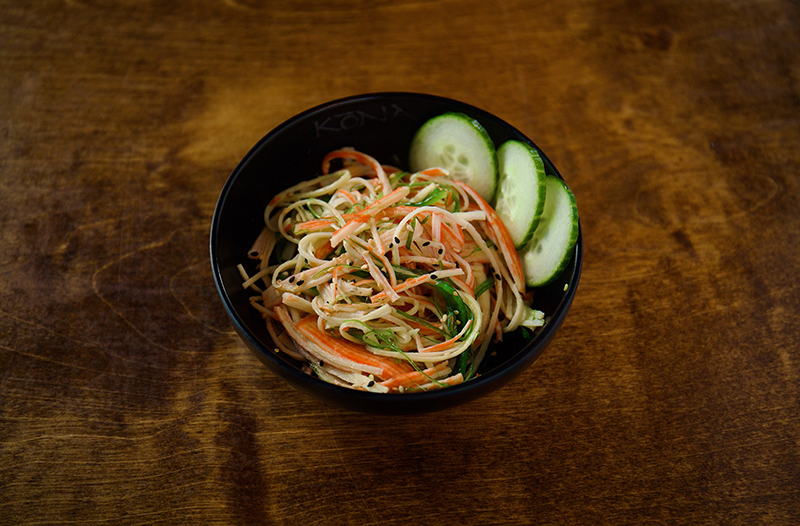 Subtly sweet Seaweed, thinly sliced Cucumbers & Crab.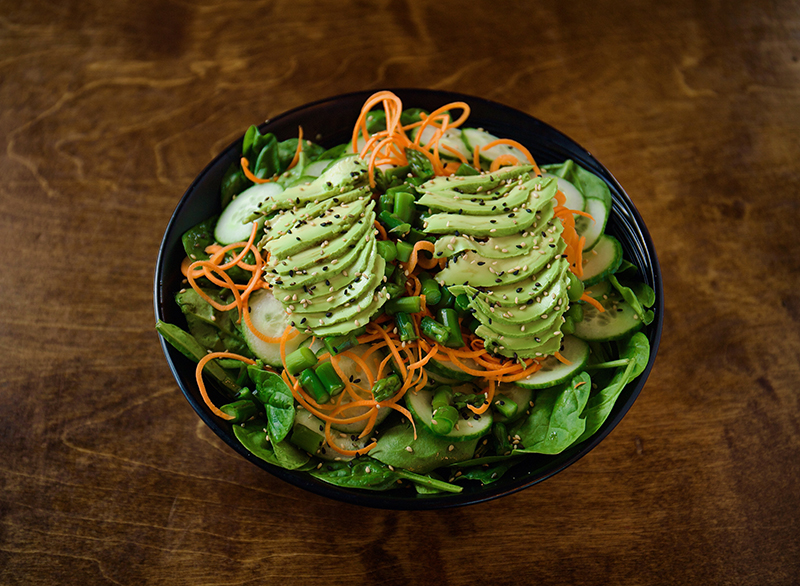 Baby spinach, Avocado, Asparagus, Cucumbers & Carrots tossed in house made Ponzu & Sake Dressing.
ADD: Shrimp $6 | Crab $6 | Tuna $10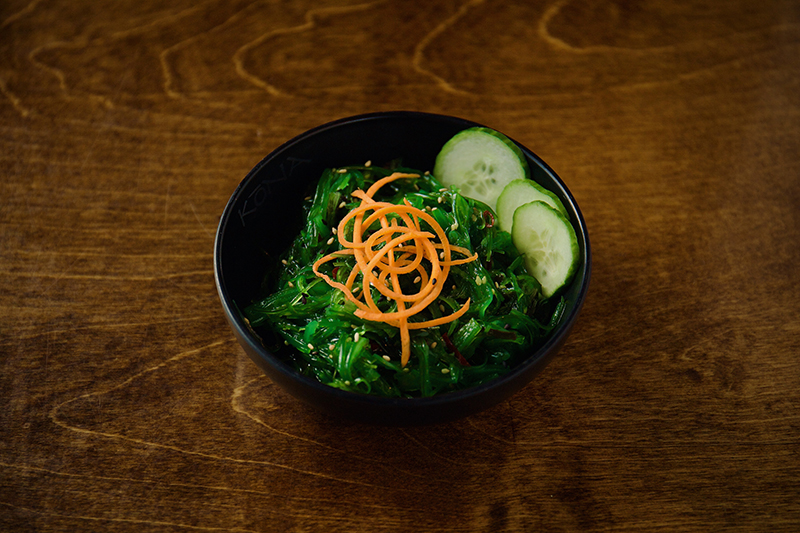 Subtly sweet Seaweed Salad garnished w/ Sesame Seeds.